Description
Highlight
Brand: Clinitex UK
No-rinse Santizing Wipes in Bucket Form
Antibacterial in 30 seconds. Kills off at least 99.99% of pathogens including E.Coli, Salmonella, Listera etc.
Strong, blue, low alcohol sanitising wipe for food preperation areas and equipment. Independently tested disinfection and is effective against MRSA.
500 wipes/bucket
Wipe Size: 20x20cm
Made in UK.
Suitable for kitchen use and household, schools, nurseries, public areas sanitation where multiple wipes are needed.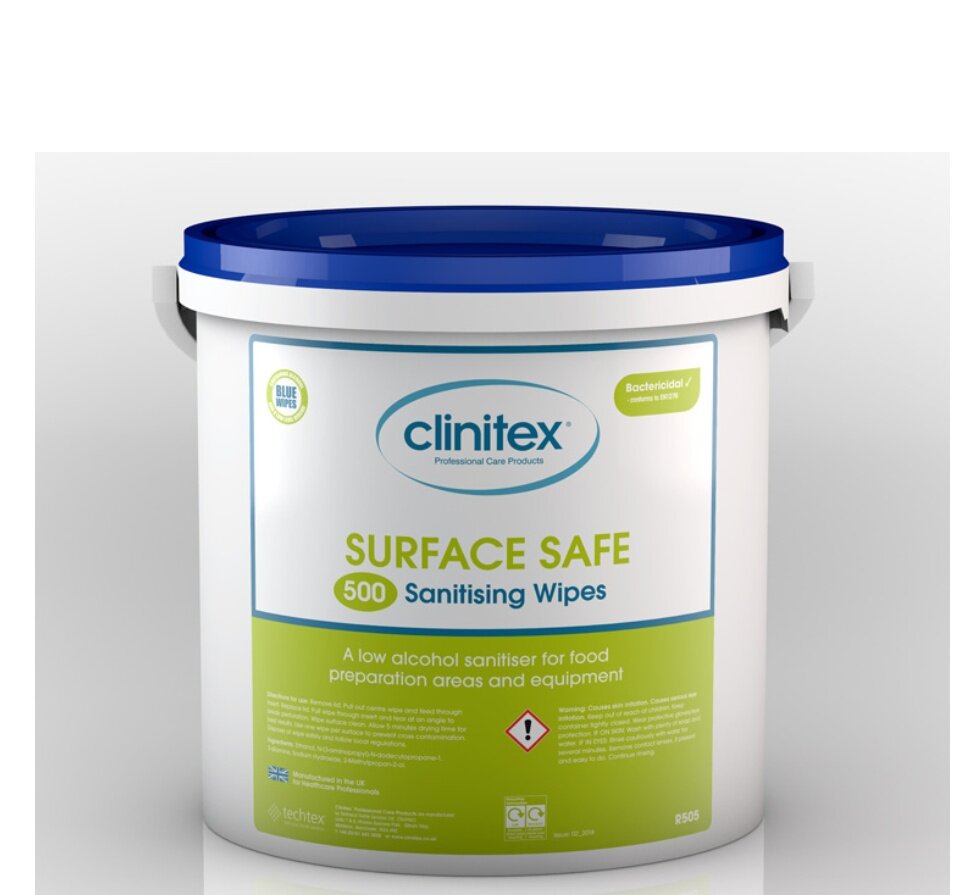 What's in the box
500 wipes per bucket