Description
Highlight
70% Isopropyl Alochol Wipes for quick disinfection of high touch areas e.g. Door knobs/handles, switches, remote controls, toys, kitchen countertops, public toilet seats, keyboards, phones, shopping bags and food packaging etc.
No washing and drying needed.
Rapid virucidal, bacteriacidal and fungicidal efficacy.
Leaves no residues and tainting.
Safe to use on food prepration areas.
Wipe Size: 20cm x15cm
Qty: 10 wipes per pack. In a 3-pack wrapping. Totally 30 wipes.
Manufactured in a ISO9001, ISO 13485 and GMP facility. Quality assured.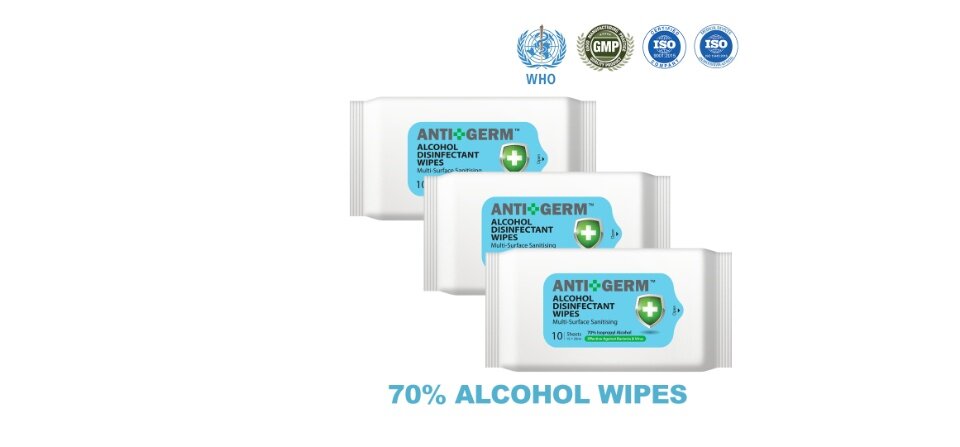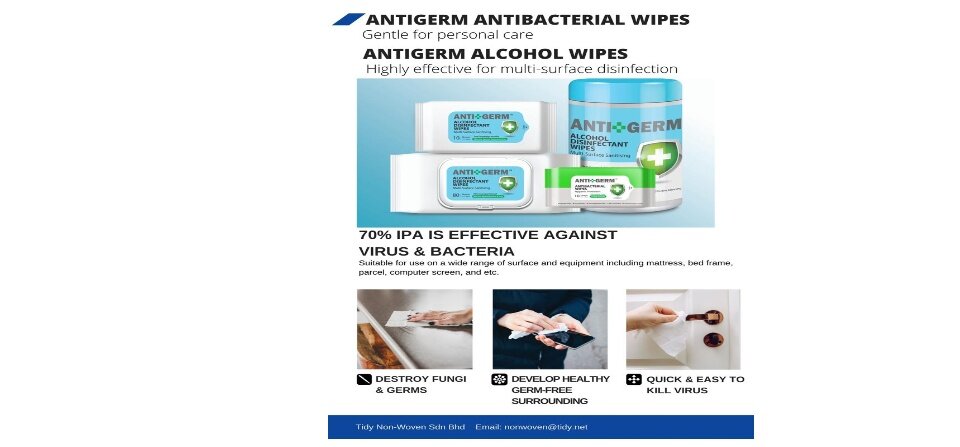 What's in the box
A plastic wrap of 3 packs of 10 wipes each pack. Totally 30 wipes.