Description
Highlight
Brand: Redditch Medical
70% Isopropyl Alcohol (Pharmaceutical Grade) w/ 30% Water for Injection. For the purest grade alcohol spray unrivalled by commerical alcohol spray.
Unscented so that you can use on food preparation areas.
99.99% effective agianst most pathogens including pandemic SARS-Cov2
Anti suck in feature of bottle prevent contamination from other air.
Filtered alcohol up to 0.2microns to prevent existence of bacterial spores.
Premium product made in UK.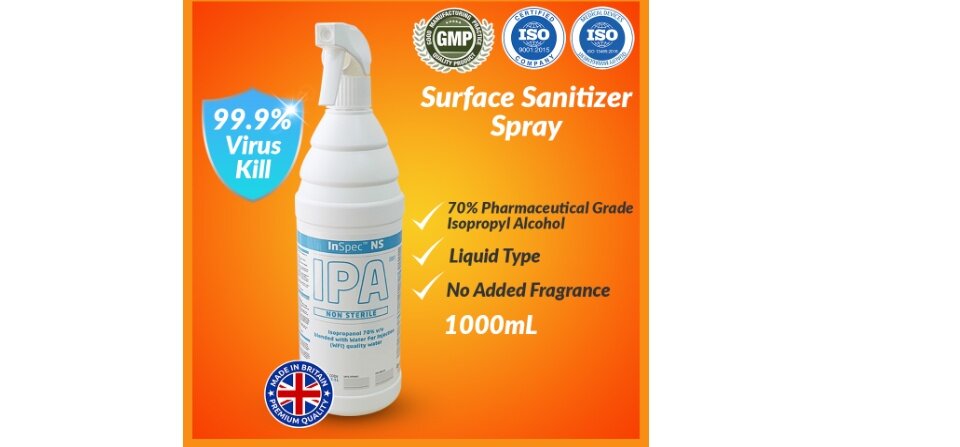 What's in the box
70% Isopropyl Alcohol